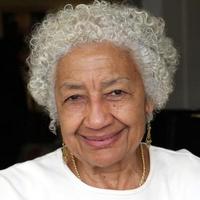 Yvonne Haskins - Lifelong Civic Contributor and Community Builder
Don't miss these rich stories from a full life of 81 years (so far)! Growing up in a nurturing and accomplished black community in Jim Crow Atlanta ... how running red lights as a police officer under Rizzo led to a deep understanding of abuse of power ... the glass ceiling for African American lawyers in Philly law firms ... how the fight to save a Germantown grocery store exposed "councilmanic prerogative" to the city ... and revitalizing Germantown by creating a path to homeownership for today's residents. 

Throughout her many career reinventions and volunteer projects Yvonne homes in on key community issues and brings people together to tackle them.
Podcast website: https://nwphillypodcast.net
More about Yvonne Haskins, and organizations she talks about in this episode: